Una rosea corona
Marco Trigari
 
78 pagine, 18x11 cm, brossura cartonata, 20 €
ISBN  978-88-90966033
 


Tradizione eclettica e modernità si fondono in una lingua riconoscibile come voce. Parole ritmano una musicalità innata e la pluralità di riferimenti è elaborata in un ampio lavoro di ricognizione interiore, dai lirici greci al libretto d'opera, fino all'organizzazione fonica del formalismo. La soggettività, il mondo si innestano in una tradizione percorsa da idiosincrasie e modi contemplativi risolti in forme stabili e riconoscibili.
__________________________________________
Eclectic tradition and modernity are articulated in a language that is recognizable as voice. Rhythm and words are indicated by an innate musicality, wide stylistic echoes are exemplified  in a reconnaissance work, ranging from the Greek lyric, to opera libretto, until phonic organization of the formalism.
The subjectivity, the world are linked in a tradition crossed by idiosyncrasies and contemplative ways resolved in stable and recognizable forms.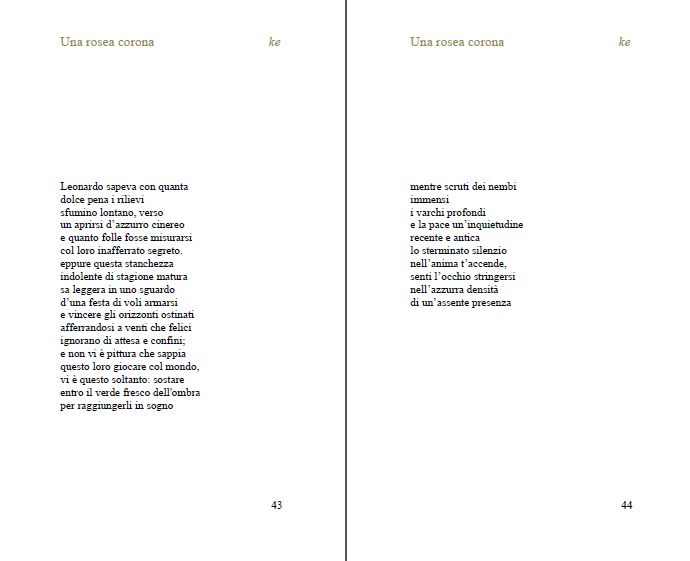 _____
Marco Trigari nasce nel 1960 a Bologna dove insegna lingua e letteratura italiana.
Marco Trigari was born in 1960 in Bologna, where he teaches Italian language and literature.
_____
kammeredizioni@gmail.com