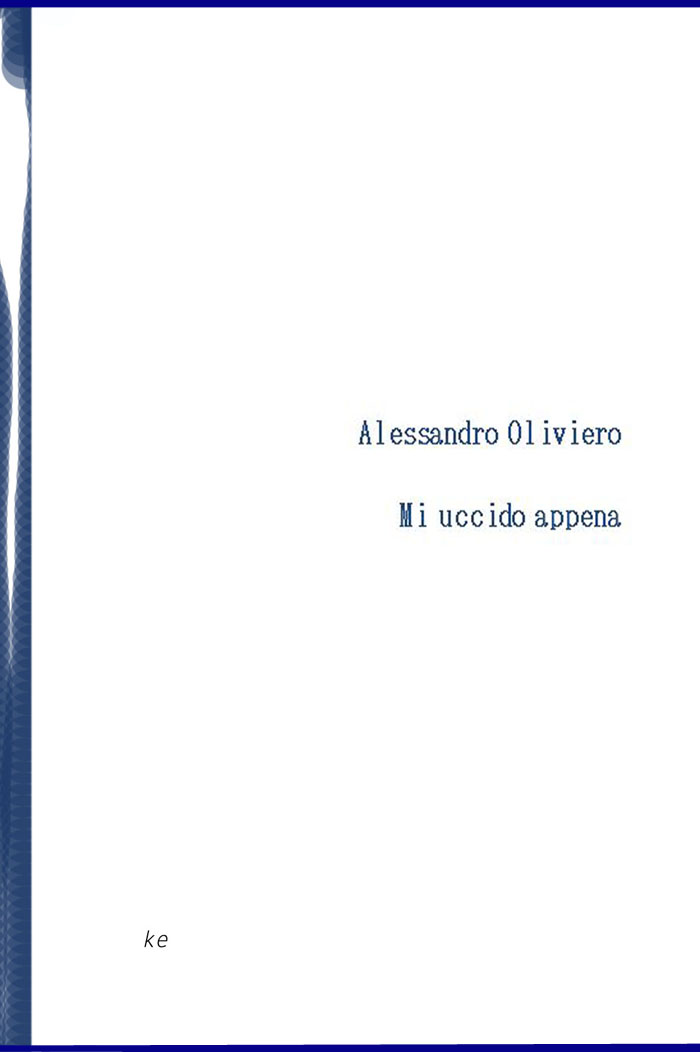 Mi uccido appena, Alessandro Oliviero
12x18 cm 47 pagine, brossura cartonata, 10 €
ISBN 978-88-99733-00-1
E Book (Excerpta E Books)



Mi uccido appena è una breve raccolta di poesie dove compulsività e irriducibilità giovanile si fondono in una lingua istantanea e comunicativa.
_________
Mi uccido appena is a short collection of poems where compulsiveness and youthful irreducibility merge in an instant and communicative language.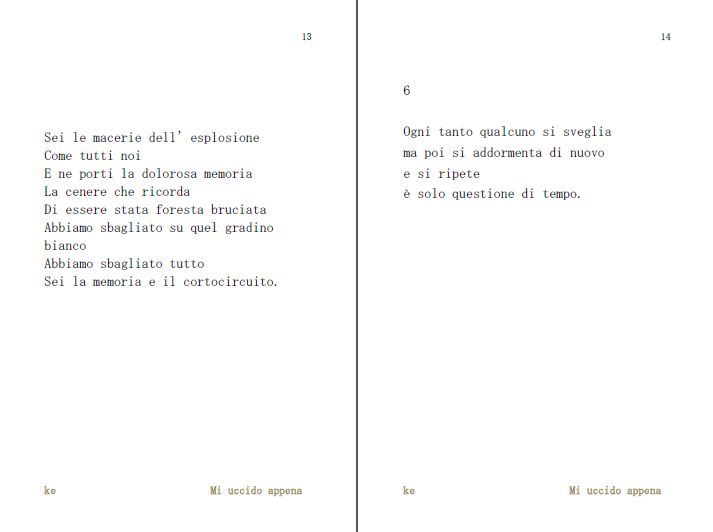 Alessandro Oliviero è nato ad Aversa il 25-12-1987 è editor e mixologist. Alcune sue poesie sono nella raccolta E-versi e nella Rivista Carmina. Ha curato l'antologia Volume Nero,
I Racconti, di Tod Robbins e il romanzo Topolinia Blues.
_________
Alessandro Oliviero was born in Aversa on 25.12.1987, he's editor and mixologist. Some of his poems are in the collection E-versi and in Carmina Magazine. He edited the anthology Volume Nero, Tales, by Tod Robbins and Topolinia Blues novel.


kammeredizioni@gmail.com