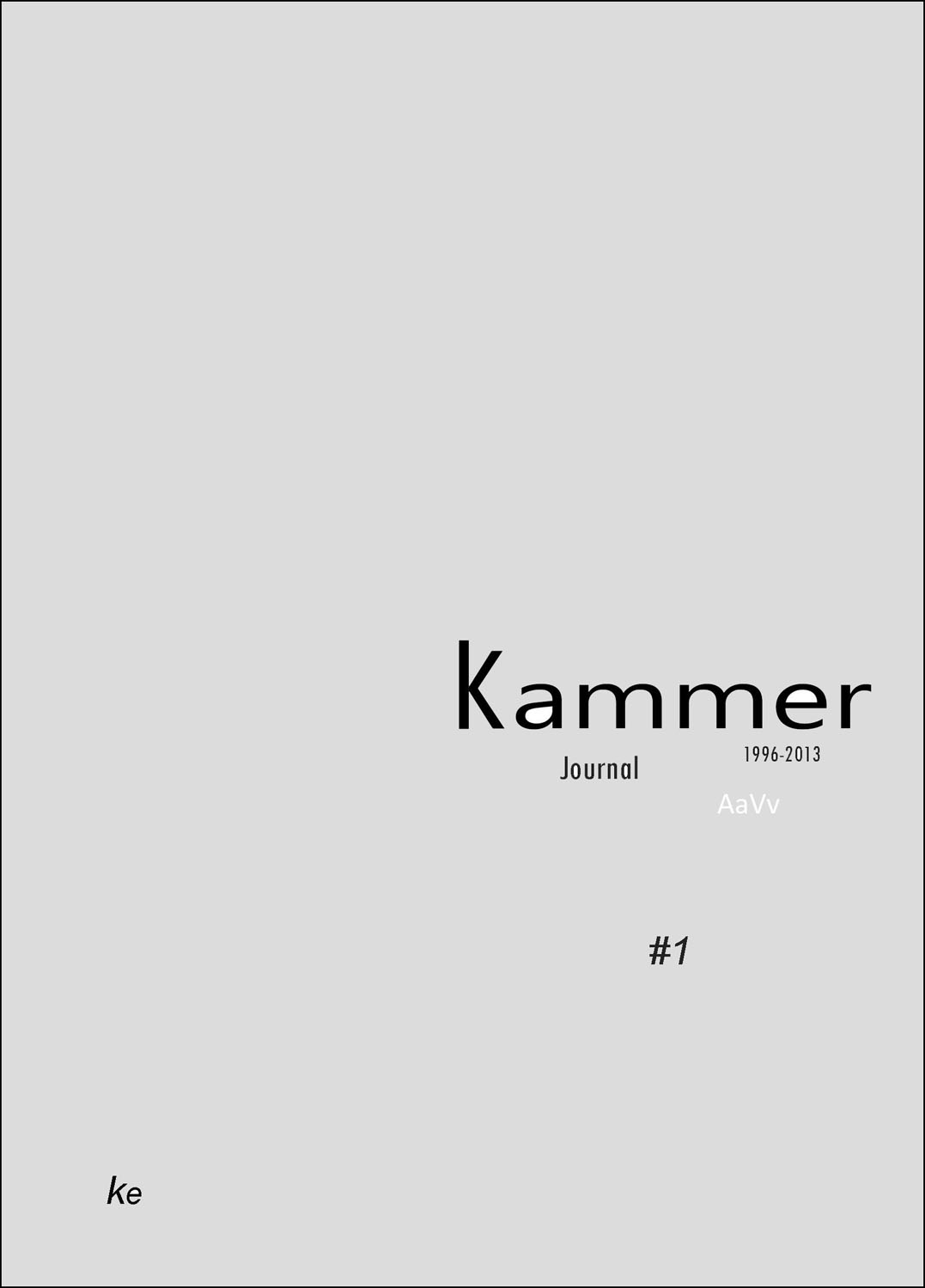 Lingue: italiano| English
206 pagine, 23x18 cm, brossura rigida, 60 €

ISBN 978-88-90966002


Kammer è periodico di estetica e di arte contemporanea e un documento raro nel panorama dell'arte visiva degli ultimi decenni. Il suo metodo di indagine e di proposta non ha rinunciato alla sfida delle idee, del confronto e della riflessione di un attento studio umanistico. Per questi motivi rappresenta un panorama di reale innovazione estetica, linguistica e formale.  
KammerWeb negli anni novanta era un periodico tematico, di estetica e di arti contemporanee. Pubblicato in rete dal 1995 ha riunito opere, documenti e vari contributi di un'idea e una pratica di arte estesa sui valori sperimentali del linguaggio.
La presente edizione raccoglie il compendio di quegli anni e dei seguenti, affinando strumenti di analisi estetica necessari alla comprensione dell'attualità, come orizzonte di azzeramento e di riproduzione dell'arte.


_________________________________________


Kammer is a journal of contemporary art and aesthetics and a rare document in the panorama of visual art of the last decades. His method of investigation and proposal has not given up the challenge of ideas, debate and reflection of a careful study of humanities. For these reasons, it presents a panorama of real aesthetic innovation, linguistic and formal.
KammerWeb existed in the nineties as a periodical of aesthetics and contemporary art. Published in Internet since 1995 brought together various documentation with portraits of emerging characters of the demimonde of Italian and European art of the nineties, and some proposals towards the idea and the practice of an art extensive of experimental values.
This edition collects the compendium of those years, using analytical aesthetic tools necessary to understand current events, as the horizon of reset and reproduction of art.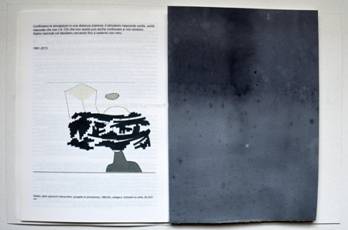 Kammer #1

Sistema arte II: Esternalità di rete e brand-art, Fabio Quinto Polvani. Dopo Aftermath, Vittoria Chierici. A cosa servono gli artisti oggi? Julia Kristeva. L'impertinenza del tatto, Micla Petrelli. Disseminazione, inflazione, dissoluzione, estinzione e nostalgia della critica, ***
| Recente passato presente : ablatic, anonimo, bertocchi, bonacorsi, carpi, dezzi-bardeschi, [...] magubane, stenenga, t. ridell.
Testi: Distopia in parabole, Interferenza, La morte propaganda, Declimax, The Chinese notebook, Is it wise? [ ...]
|| English abstract



kammeredizioni@gmail.com